Introduction
OMS reviewed the 12 Steps to Financial Freedom which is a Business Mindset Training Course Offered by Pat Mesiti. It is a very intensive course which will challenge you about your personal motivation and values and get you to look into your character and question yourself fundamentally about what you want and why.
Who is Pat Mesiti?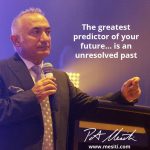 Pat Mesiti promotes self-education and business mindset training for wealth creation. He has trodden a hard road to educate himself and to make himself successful and he helps others to do the same. He also does a large amount of charity work with young people in Australia.
Pat organises his business from Mesiti HQ in Queensland Australia, where he lives in Sydney.
He is a Personal Business Mentor and Lifestyle coach with a powerful and personable character. he offers personal mentoring and training courses, which are aimed at changing and improving a person´s mindset.
His claim is to be able to Offer Income Acceleration by changing a person´s mindset.
Pat is acquainted with many famous and successful personalities including Arnold Schwarzenegger.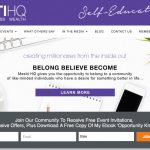 What Does Business Mindset Training Mean Anyway?
What Does Pat Mesiti Offer?
Pat Mesiti offers many different courses and seminars in business mindset training as part of his business offering, under the categories:
Mindset Training
Business
Property.
Pathway To Prosperity
One of the events which Pat Mesiti offered at the recent Digital Nomads event organized by Andrew Reynolds at the end of June 2018, was  ¨Pathway to Prosperity¨which is a 3-day event valued at 1500GBP, or 3 x payments of 597GBP per month, to be organized on London in August 2018.
Within the curriculum Pat Mesiti promises to cover the following subjects:
12 Irrefutable Laws of money
8 Vital Associations for Wealth
How to Set Your Money Goals
12 Steps to Financial Recovery and Acceleration
How to Develop a Financial Pathway to Freedom
How to Change Your Money Story and Financial Directions
Also, you will receive:
The Wealth Mastery Program, which is an extensive collection of mindset training, with inspirational life training presented by Pat Mesiti and guests. This is a Home study program.
Property
Pat Mesiti also offers a Property Millionaires tour on his website, which is not populated in detail, but the events are priced at only $47Au, which seems very reasonable.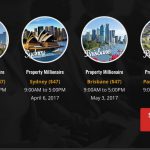 OMS Conclusion And Recommendation
Is Pat Mesiti´s Stuff Any Good?
We have heard Pat Mesiti speak on two occasions in 2017 and 2018, both times at business events organized by Andrew Reynolds. Pat Mesiti is a unique and forceful character and has the power to engage with an audience and project his personality to other people. He is very personable and asks very pertinent questions about you, your motivations, your success and reasons for lack of success.
We have not yet personally tried out Pat´s written material and courses on business mindset training, but will comment further once we have done so, hopefully in the near future.
On the Mesiti HQ website are pages and pages of testimonials from satisfied customers, so we guess that their praise must be based on their experience of the courses, events and training offered by Pat.
Here is one of the free giveaways from Pat, when you sign up to his mailing list.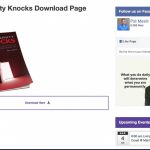 Do You Have Experience Of Pat Mesiti?
If you have personal experience of Pat Mesiti´s educational material and courses, then let us know your opinion and assessment, as we would be interested to know.