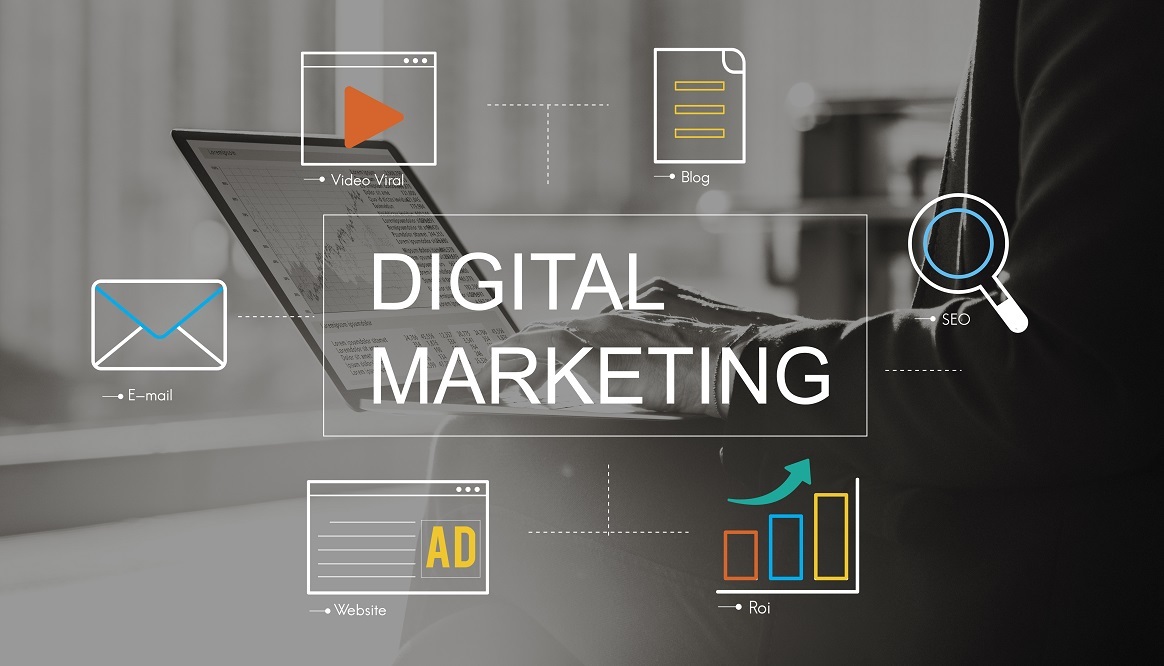 How to Get into Digital Marketing: A Quick Guide
With the advancement in communication, digital marketing is becoming a popular tool to manage and satisfy customer needs. If you have a business and still don't know how to get into digital marketing, you are surely missing out on one of the most effective marketing strategies today.
Digital marketing is way cheaper, more effective, and highly measurable than traditional marketing. If you are a newbie, this guide can help you to kick-start your digital marketing career.
How to Get into Digital Marketing?
We have listed down a few baby steps that you can take to start with digital marketing.
1. Learn, and Keep Learning
Change is the only constant in this world. Digital marketing is all about gaining expertise in the field while keeping in mind that marketing practices keep evolving. As such, keep yourself updated about new digital methods, and learn all the techy terms like SEO, PPC, and SEM by heart.
You should also learn how to use social media and websites as marketing tools. Most importantly, read about the latest trends, and attend online seminars.
It is also best to talk to people and take online classes. There are a lot of free marketing courses available online to acquaint yourself with the right skills.
2. Build a Network
Building a network is very important to get your name out there. Networking can do wonders for you since it will give you connections that can help you through your career in the future.
So again, talk to people since they can tell you about specific training to get and a job opportunity to keep a lookout for. They can also let you know about conferences and exhibitions.
With that being said, you should also work on your resume. Create a dynamic resume which can stand out, and get creative with your resume. Check out various templates, examples, and layouts. Most importantly, don't forget to build your rapport, as well as build and maintain as many connections as you can.
3. Start Blogging
Creating a blog can be a major break-through for you. You can use platforms like wordpress.com or blogger.com to get started with your blogging.
In order to make your online presence felt, you can get as creative with your blog as possible. The good thing is that anyone can really create a site with very basic technical skills.
The blog will also give you a hands-on experience to practice SEO, design social media, and optimize searches for your blog. In short, it can help you with marketing skills. It will also make your online presence felt.
A blog site is free or very budget-friendly to create. What is better is that you can display your resume through your blog. All of this can make a huge difference in your overall career.
4. Get Experience in Advertising
Gain experience in Facebook advertising and Google Adwords if possible. It might be a bit time-consuming task, but it's totally worth it.
If you have enough money, then invest it in Facebook advertising for your own small business (if you have one). However, don't stick to it. Learn the technicalities through online tutorials, and practice.
5. Get to the Basics
It is also essential to have a bottom-up approach, so learn the fundamentals of digital marketing. Learn basic HTML, Photoshop, illustrator, design, algorithms, and if possible, even coding.
You can then learn the advanced analytics later with much ease. You can check out several websites that offer courses on how to get into digital marketing.
6. Find Influencers
Often, you would get asked in the interviews about your favorite digital marketer, so look them up. Find your inspiration. This can be an excellent indicator that you are driven and dedicated.
7. Become a T-shaped Marketer
According to Rand Fishkin, people should aim to become a T-shaped Marketer. Being a T-shaped marketer means having little knowledge of all the areas within the field but specializing in one or two specific areas. This strategy will foster confidence in you. You will also get a sense of direction within the field.
8. Do Internships and Accept Low-Pay Jobs
You should keep in mind that you will eventually climb up the ladder, but you've got to start at the bottom. Instead of aiming for higher salaries or high-level position at jobs, aim for building skills. Offer to work for free for a few months, do internships at various marketing forums, and apply for an entry-level position.
Don't be afraid to ask questions, try to develop skills, and adapt according to the company's demands. Work with clients, and maintain connections with your colleagues. You should also work to get recommendations on your resume.
Here are some of the basic things to keep in mind when you apply for a job:
Do apply proactively for the jobs.
Keep your resume simple yet dynamic
Don't exaggerate about analytics or skills if you are a beginner
Always proofread your samples, and edit your work before sending it to the companies
Make a LinkedIn profile and keep updating it
Keep track of companies you want to work with and keep applying
Once you find the job, you should:
Meet the deadlines and do not slack off
Take up responsibilities or new projects
Don't be afraid to ask for help and ask questions
Learn, adapt, repeat.
9. Get a Certification
Getting a certification can definitely give you leverage as an aspiring marketer. There is a lot of competition in the marketing industry, and anyone who is even moderately acquainted with the analytics can get a position.
Therefore, specialization will help you stand out among other competitors. It will help you to learn analytics in depth.
If you are still confused about certification, check out Digital Marketing Institute and Search Engine Journal websites. They have a wide range of courses for digital marketing.
Some skills to work on as a digital marketer include:
Excellent writing skills
Effective communication skills
Graphic design skills
Analytics and numerical skills
Final Words
If you are aiming to become a digital marketer, we hope that these steps would be helpful. All you need to do to become a digital marketer is to learn skills and adapt to the environment.
Keep learning new techniques and tips. Keep expressing your creative side. Looking for job opportunities is also very important. Make and maintain connections. If you are passionate enough, nothing can stop you from landing into digital marketing.