Introduction to Multi-Level Marketing (MLM)
What is MLM?
Multi
–
level
marketing
(MLM), also called pyramid selling, network marketing, and referral marketing, is a marketing strategy for the sale of products
There are so many advertisements for programs or educational software which enable you to have your very own business online from which you can MAKE MONEY ONLINE. It´s easy, thousands have people have transformed their lives, overturned the traces, and are now enjoying the Laptop Lifestyle, after joining our SIMPLE, DONE FOR YOU SALES SYSTEM!
Multi-Level Marketing – Who Does It?
---
The following companies are associated with MLM:
Some MLM schemes have achieved notoriety and are know as Pyramid Schemes:
schemes have existed for at least a century in different guises. Some
multi
–
level
marketing
plans have been classified as pyramid schemes. In a pyramid scheme
Here is a well-known example of a company which uses the MLM model for sales:
a direct sales company that sells knives, predominantly through
multi
–
level
marketing
. It is the parent company of CUTCO Cutlery Corp., Vector Marketing
Many of these offers involve Multi-Level Marketing (MLM) or Pyramid Selling and in our view should be avoided. Here we will explain why, using a fictitious example, which may sound very familiar to some of you who have been pitched by or even been involved in such schemes previously.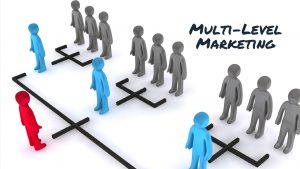 The reason for this recommendation to AVOID THESE SCHEMES (MANY OF WHICH IN OUR VIEW ARE SCAMS) is that often you will be required to BUY-IN to the program to start with. Sometimes the entry level payment is quite low, so as to induce you into the SALES FUNNEL.
Once you have been inducted into the entrance door of the scheme (TOP LEVEL OF SALES FUNNEL), you will be enticed to go to the next stage which may involve a PRODUCT LAUNCH, which you will be fortunate enough to participate in and benefit from massive commissions, well maybe!
You will be told that you have the once in a lifetime opportunity to make millions of dollars in commissions, as a result of helping to sell various ESTABLISHED HIGH-QUALITY SOFTWARE OR EDUCATIONAL products (often described as MARKET LEADING PROGRAMS AND WITH FAIL-SAFE DEMAND AND WHICH ARE PROVEN, TOP SELLERS).
A very attractive way to make easy money apparently, but the next step is that in order to qualify to sell this Market Leading Software, you must know about it, so you will be required to BUY A COPY OF THE SOFTWARE PROGRAM OR COURSE  (Wow, you never expected that, but you will be told that in order to succeed you must TAKE MASSIVE ACTION, and don't worry the cost of this will be lost in the massive commissions which you are about to make. This is not going to be cheap, but don't worry you will be offered a knockdown price available only to our partners in the scheme! OK THEN….
Your wallet will be Several thousand dollars lighter, but you are now qualified to sell the market Leading Software Program. Everything is looking good and don't worry the high commissions are just around the corner!
To reach the next stage you must now sell many copies of the MARKET LEADING SOFTWARE, your target is 100 copies for this month. So how to do that, you quickly run out of family and friends who might be interested to buy anything from you, especially if it is not the first MLM scheme in which you have been involved?
So, you need to buy traffic using Pay Per Click, or Facebook Ads, or other ads from Yahoo or Bing, or Solo Ads. Another expense, but don't worry it will be a FRACTION OF THE HIGH COMMISSIONS WHICH YOU WILL MAKE FROM SELLING THE MARKET LEADING SOFTWARE PROGRAM.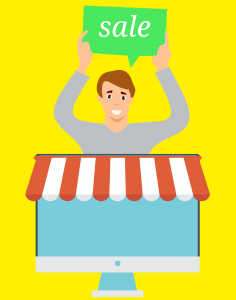 You will have been shown videos of regular guys and gals who have gone from ZERO TO MEGABUCKS OVERNIGHT making commissions from the MARKET LEADING SOFTWARE PROGRAM. The implication is that ANYONE can do this, you just need to participate in the scheme and you will automatically make money, you just need to take MASSIVE ACTION!. So being a MASSIVE ACTION TAKER you decide to give it a try, EVERYTHING WILL WORK OUT.
Great! There are a few people interested in the MARKET LEADING SOFTWARE PROGRAM, which you pass on to the central sales team so that they can CONVERT ALL SALES FOR YOU, ITS OK BECAUSE YOU DONT HAVE TO DO ANYTHING!
The only thing is there are NO SALES or maybe if you are lucky ONE OR TWO SALES, so you get a little bit of the many thousands of dollars which you already invested in the MARKET LEADING SOFTWARE PROGRAM.
ARE YOU READY FOR THE NEXT PRODUCT LAUNCH?
ARE YOU STILL TOTALLY COMMITTED?
ARE YOU STILL A MASSIVE ACTION TAKER?
THE NEXT MARKET LEADING SOFTWARE PROGRAM IS ONLY SLIGHTLY MORE EXPENSIVE THAN THE FIRST ONE, AND OF COURSE, YOU MUST BUY THAT IN ORDER TO QUALIFY TO SELL THIS!
HOW IS YOUR BANK ACCOUNT?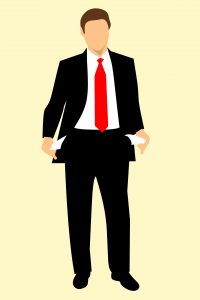 Take a Step Back and Re-Consider Your Options!
---
Does the above story sound familiar to you?
If you want to make money online, the LAST place you should start is on a Multi-Level Marketing (MLM) scheme.
OMS Conclusion And Recommendation
---
Usually we do not recommend Multi-Level Marketing as a matter of course.
We recommend that you start with a FREE membership of Wealthy Affiliate(WA) so check out our review here. Make Money Online with Affiliate Marketing, rather than MLM.
You will be blown away by the comprehensive training and the backup, community help and technical support and the FREE website hosting (for two sites with FREE membership).
If you decide you like WA you can upgrade to a Premium Membership for $49 per month, click here, but you can stay as a FREE member for as long as you want trying it out or using it within the constraints of the FREE membership.
Check out the WA website and let us know what you think! We think Wealthy Affiliate is Amazing!
You won't regret it, and you will MAKE MONEY ONLINE (NOT LOSE IT!).
SaveSave
SaveSave
SaveSave
SaveSave
SaveSave