Introduction – Lurn Inbox Blueprint 2.0 Business In A Box Review: Anik Singal
This review is of one of the product offerings from Anik Singal, a prominent and highly successful internet marketer and the owner of Lurn Educational company, and many other businesses.
The product is called Lurn Inbox Blueprint 2.0, Business In  A Box. This product allows subscribers to set up their own business using Lurn´s systems and automation, and pre-templated and pre-prepared documentation and emails, and Lurn´s chosen autoresponder Sendlane. Apparently, this is the only autoresponder choice according to one of the video reviews which are included below.
If you subscribe, you can set up multiple businesses on this Lurn Inbox Blueprint 2.0 Business In  A Box system, and take advantage of the massive amount of development work which has been carried out in order to make sure that everyone has the best chance to succeed with their Business In A Box.
Robert Kiyosaki gives a recommendation for the Lurn Inbox Blueprint 2.0 Business In  A Box, suggesting that knowledge and information provided to subscribers will lower the risks of starting such a business and allow a greater probability of success. He endorses Anil Singal and the Lurn system and comments that technological developments have made the opportunities available better than when he was developing such businesses.
Who Is Anik Singal?
Anik Singal is a prominent marketer, who is a Copywriter by profession, who has spent 14 years developing the Inbox Blueprint 2.0 Business In A Box until it is in the current state as offered. Anik claims to have spent $200,000 developing this software using a team of 23 people. In this interview in January 2018, Anik Singal explains how much money there is to be made from online educational courses.
Anik Singal´s businesses are quite sizeable, and he describes one of them as costing $1.1m for one week´s promotions. Another of his businesses has a turnover of $11m selling his own products. A third business for personal development has a turnover of $148k.
Robert Kiyosaki, Tony Robbins and Richard Branson are numbered among the friends and acquaintances of Anik Singal.
Anik Singal states that to achieve his success in business, it has required much of his time, dedication and attention. He recounts the story of his business success when he went from earning his first $300, then $10k in 60 days, $15k in the third month, then $25k per month. Within 6 years he had made more than $10m per annum, but then he acknowledges that he got distracted. In 2011, Anil abandoned the system which he had used to make money up until then and changed to a new system which was disastrous for his business and himself personally, as within a year he had gone $1.7m into debt.
Anik managed to clear his debt and turn things around for himself without actually going bankrupt, and learned lessons from what had happened to him, which he has put to good use in the new Inbox Blueprint 2.0 Business In A Box system which he now offers.
To build a business, entrepreneurs need excellent leads. With the right resources and know how, business owners can dramatically increase their reach and …
Circle Of Profit Course – Lurn.com
You CAN start your own digital publishing business – today, even! … People setting up businesses online, ditching their day jobs, making mind-blowing amounts …
Inbox Blueprint Review and Bonus – Anik Singal – READ THIS!
Anik Singal is back with his Inbox Blueprint 2 review. … Anik Singal is RE- OPENING the doors to his #1 business course – Inbox Blueprint 2.0! ….. For instance, a call to action box that enables consumers or possible clients to register for …
Inbox Blueprint 2.0 – LaunchPad Technology by Anik
Inbox blueprint 2.0 introduces LaunchPad, a full-proof system to boost your email marketing campaigns. Review and a tour of the members area inside. … 2018, will be able to access LaunchPad here – https://lurn.com/tools/launchpad. … email marketing is one of the most effective and fastest ways to grow your business.
What Does Lurn Inbox 2.0 Blueprint Business In Box Consist Of?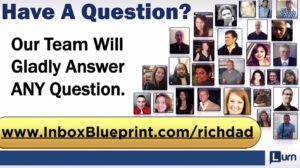 Anik Singal explains his 5 Step System to achieve 4 passive streams of income, and gave a live demonstration of his Business In A Box system in action, at the workshop which we viewed on 27th September 2018.
Anik´s system consists of
Emails sent to an Autoresponder.
A one-page OptIn (not a website).
Your own URL, which has your own unique affiliate number for commissions earned.
Automated broadcasts from the Autoresponder to your email list.
High conversions 40-60%
Your email list is your prime asset.
Multiple businesses, each with 4 passive streams of income.
He explains that the first thing that anyone wanting to do business needs to do is to select which Niche they want to operate in. Any niche is possible such as Homecare health insurance, mortgage companies, credit monitoring, dating, games, E-commerce sites.
The easiest and quickest way to start selling is to find other people´s products which you can sell on their behalf for a commission, using Affiliate Marketing.
Anik explains his ideas about how to start selling products immediately using ClickBank or one of the other affiliate sites which provide a marketplace for digital products.
You can buy traffic at a cost of no more than $1 per click, depending upon your niche, and sell products at $2, so you are making 100% profit.
Anik Singal did a live demonstration of his business system on screen and he managed to get his webpage operational within 17 minutes, which was extremely impressive.
What Do Anik´s Customers Say About Inbox Blueprint 2.0 Business In A Box?
We have identified one testimonial from 2014? which seems to relate to the previous version 1.0 of Inbox Blueprint Business In A Box, and followed the comments from this person, Erica, who gave the testimonial.
Testimonial About Inbox Blueprint 1.0 From Erica
Here is another previous user who gives as a Testimonial for the Lurn Inbox Blueprint Business In A Box system.
Here are some other testimonials about Lurn Inbox 2.0 Blueprint Business In A Box system.
I'm now making $20,000 to $30,000 a month – thanks to Inbox Blueprint! … Over $400,000 and 14 months were invested into creating the first ever system to build a DONE FOR YOU business that is actually 100% unique for … 12 Months – Unlimited Support & Help From Our Lurn Family (Value $997). … Customer Reviews.
May 8, 2018 … Well, Lurn Insider reveals a business in a box. … He created Inbox Blueprint which was his latest launch where he teaches how to build a list …
Inbox Blueprint 2.0 Review and Bonus – Does It Really Work?
Apr 18, 2016 … Full Feed View · Headline View · SI Premium Squawk Box · Alerts … (SI Newswire ) Anik Singal's Inbox Blueprint 2.0 teaches users how to set up an email marketing business and quickly make a profit. … Anik Singal, the Founder and CEO of Lurn, Inc has recently created a program named "Inbox Blueprint …
Inbox Blueprint 2.0 Review, DEMO & Bonus (2018)
Jan 12, 2018 … Inbox Blueprint 2.0 Review from ANIK'S FORMER HEAD COACH! … Jeff Lenney Speaking at Lurn & Anik Singal Event … you how to build a profitable online email marketing business… but it actually does most of the hard work for you! …. Your Email Before Sending – Avoid Spam Box and Promotions Tab …
Inbox Blueprint 2.0 Business In A Box Review Pricing Offer
Anik Singal´s amazing offer is explained in the screenshots from the webinar presentation below: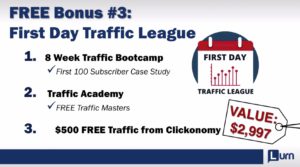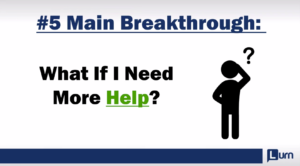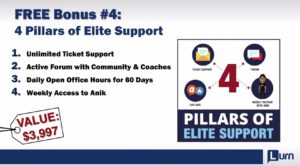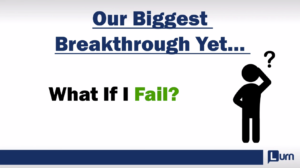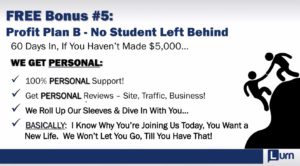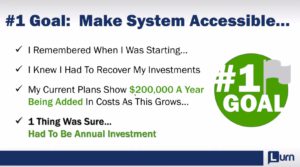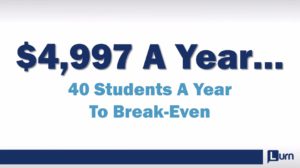 The Inbox Blueprint 2.0 offer price is reduced as it is defined as a Partnership between The Company and the Subscriber: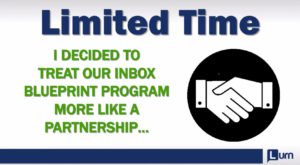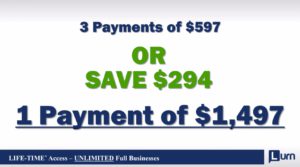 To cover his development costs of $200,000, Anik explains he would need 40 students if the Business In A Box were to be priced at $6000. Using the final pricing below ($1500 per subscriber) then he would need 4 times as many subscribers for him to break even.
What you get for your money seems to be amazing, including the following bonuses offered on the webinar:
The system software
Automation software                                                      – value $15,976.
Niche detective software, to help you select a niche – value $797.
Bonus – First Day Traffic League                                 – value $2,997.
Bonus 4 – Technical Support                                        – value $3,997
This includes normal ticket based technical support, during office hours (60 hours), and regular weekly access to Anik Singal, and A Facebook Forum.
Bonus 5 – No Student Left Behind – this provides for unlimited support for anyone who is struggling to make money
OMS Conclusion And Recommendation: Business In A Box Review
The Online Blueprint Business In A Box system offered by Anik Singal seems to be incredible value priced at $1497 one-off payment for a lifetime membership or 3 monthly payments of $597.
Anik passionately expresses his desire to help people succeed hence he has competitively priced his offer so as to make it available to more people.
We have not tried Lurn´s Inbox Blueprint 2.0 Business In A Box but would be interested to hear feedback from anyone who has.