Introduction To AutoEngage Social Media Software
AutoEngage is an online marketing software program produced and marketed by Anthony Morrison of Morrison Education, and its purpose is to automatically message people using Facebook Messenger. It is currently at beta/preliminary version and is being rolled out and released to a very limited number of chosen users, and it is not fully tested and marketed as yet. The software has been developed by and is currently being used by Anthony Morrison in his existing businesses, and has been demonstrated live onscreen to a webinar attended by us and shown and declared to be robust and reliable, but not fully and finally tested by Morrison Education.
AutoEngage works in the Social Media environment using Facebook Messenger is the Number 3 App used by people, and there are 1.2 billion Facebook Messenger Users worldwide. 11% of the world´s population have the Facebook Messenger App, and 64% of all Facebook Users have the Facebook Messenger app.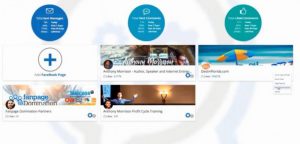 What Does AutoEngage Do?
AutoEngage automatically responds to incoming messages on Facebook Messenger. It can also be set up to make Broadcasts of automated messages to customers, on the basis of the following criteria:
1. A set date and time.
2. A Step iteration, for example, sends a message 1 day after a customer subscribes, then further stepped communications, at preset time intervals.
3. Recurring Sequence of pre-determined activities.
Any of the above can be set up once only to run automatically thereafter, until re-programmed.
AutoEngage can also check how many of any planned sequence of messages were actually delivered as well.
Built in to the AutoEngage software is a FACEBOOK BUTTON, which a subscriber can hit, which allows them to grant access to their email address which they used to sign up to Facebook, without them having to re-write the email address. This means that the owner or operator of AutoEngage has access to potentially all email addresses of all Facebook Messenger users on their contact list.
So AutoEngage is building two online marketing contact lists, one contact list from Facebook Messenger, and one email list (with email addresses used by customers to sign up to Facebook) as well.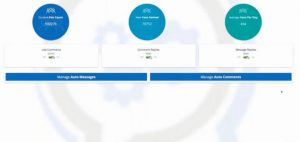 What Additional Value Does AutoEngage Provide to A User?
With the above capabilities, AutoEngage Social Media Software can be used to make broadcasts to all contacts on the Facebook Messenger and email lists, about forthcoming events.
Using Facebook Messenger, the AutoEngage message is almost certain to be received and read by the customer, because Facebook Messenger messages are opened to a level of 95%, which is more than 4 times the likely open rate for an email communication. There is a higher level of trust with Facebook Messenger users, and the AutoEngage messages are more personal than standardized email sequences.
What this means is that AutoEngage is a game changer in the online marketing software business because there is now no need to use Facebook or Google Advertisements, as a result of the following AutoEngage related actions:
ACTION 1: The user only needs to make Facebook Posts (not pay for Advertisements), and customers or prospective customers can Comment on, Share, or Like these posts.
ACTION 2: AutoEngage messages people directly, and they can Like or Comment, Share or Tag any of these messages.
There is a viral effect of these last two actions, regarding Facebook Posts and the growth as a result of Likes, Shares and comments to other customers, one step removed, which generates a lot more traffic.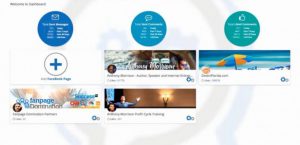 How Much Does AutoEngage Software Cost?
AutoEngage software has only been released by Morrison Education to limited chosen audiences on a beta/preliminary version basis so that Anthony Morrison can work with these new users during the final phases of testing prior to full release to the marketplace.
The offer price when AutoEngage comes to the market is likely to be in the region of $1997, plus The Facebook Messenger Module for $197 per month, plus Agency Access (if required, for use on behalf of other customers) at $197 per month, plus Fan Pages at $67 each.
What About AutoEngage Training?
There is also to be an AutoEngage Software Academy course which is likely to be priced at $1997.
What About AutoEngage Technical Support and Backup?
Anthony Morrison has a team of people developing software and providing technical back up and support to customers, so we believe that the support for AutoEngage will be as good as with all other Morrison Education software products.
OMS Conclusion
OMS has not tested and used this Social Media software! We have seen a live presentation of the AutoEngage software by Anthony Morrison, and have made this report and evaluation on that basis.
Anthony Morrison offered a 60-day guarantee to the limited chosen audience to which he made his initial sales offer of the beta/preliminary version that he would buy back the software from any users who did not find a dramatic increase in traffic and sales if they properly implemented the use of the AutoEngage software. He is obviously very confident of the capability and reliability of the AutoEngage software.
From our assessment of this AutoEngage software, from the presentation and live demonstration given on the webinar, we would NOT recommend purchasing this product if you have the need for Facebook Messenger contact with your potential customers.
We suggest to evaluate along with other available similar packages on the market, to see which best suits your needs.
We have recently changed our view of Morrison products owing to a total lack of Return On Investment over the last 18 months or so, during which we have bought many of his products.