Introduction
Bizpad is a task and project management software package which is simple, intuitive and easy to use and it is produced by Greg Writer, serial entrepreneur.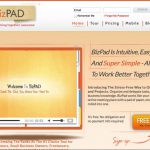 What Does Bizpad Project Management Software Do Exactly?
Bizpad enables you as a user to manage multiple projects and list tasks and due dates and make relevant notes and comments about each task or activity.
It is set up on a matrix basis, and at the highest level enables a number of projects to be identified and tracked.
Below the project level, users can enter tasks or activities to be assigned to individuals or groups and these are seen in a list form and scheduled by start and due date.
A user can go into the software every day and update progress achieved and make relevant changes and updates, notes about progress or relevant events, or even delete items which are no longer relevant.
Multiple users can work collaboratively with Bizpad, which works like an online meeting place with a pad of paper, email and spreadsheet rolled into one.
You can filter the screen and the project management database of information so that you can see all projects and tasks, or just one project, and only remaining tasks to be completed.
What Bizpad is Not!
Bizpad is not a full engineering project management software package with the capability to identify Work Breakdown Structures and Cost Breakdown Structures, as would be found suitable for managing major projects of capital expenditure.
There is no capability to identify logic diagrams such as critical path analysis method or precedence diagrams.
Bizpad Training
Training for Bizpad is provided within the package which you can either try for free or subscribe to.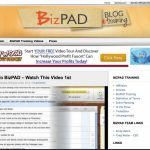 OMS Conclusion and Recommendation about Bizpad Task Management Software
We have been using the Bizpad project and task management software tool for about a year now and on the whole have found its performance extremely satisfactory. We don't have massive complex it or engineering projects, so don't need a sophisticated system nor a massive database of activities, and multiple calendars.
We would have no hesitation to recommend to you to try out and use Bizpad software for yourself and see if its functionality is suitable for your needs, and carry out your own project management software comparison with your favourite it project management software tools.
If you would like to try Bizpad for FREE then click here.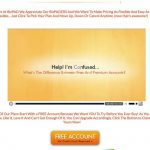 As you can see from the screenshot of the Bizpad User Screen below, the user interface is very simple and easy to use, being WYSIWYG format.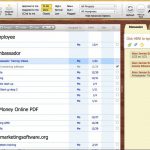 Bizpad is growing in popularity and is becoming a first choice for entrepreneurs, and small business owners freelancers and outsourcers, because of its simplicity and suitability for group working and sharing of information collaboratively. It can even be used by groups within large companies who may use more sophisticated project management software tools for high profile work and external presentations, but can use Bizpad to workshop amongst themselves.