Introduction to Outsourcing And Virtual Assistant Companies And Services
Outsourcing of some of the repetitive, time consuming and highly skilled tasks required for a successful online business can be a massive aid to the website owner and entrepreneur with limited time and tight deadlines to meet, provided that you specify everything which you need correctly and concisely, and are tight regarding allocated budgets, so as to avoid wasting time and money.
What Do You Need From Outsourcing?
An entrepreneur or website owner can decide to outsource almost anything from his task list, but you need to decide what exactly you want to get done by someone else and why that is.
Repetitive Tasks Which Are Time Consuming
There are a miriad of repetitive and time consuming tasks which the online entrepreneur needs to get done. Ideally you carry them out yourself in order to save money expended, but your time may have a higher value carrying out more productive tasks, from which you can get a better Return On Investment.
Virtual Assistant Companies
One of the biggest investments a company can make in Outsourcing is to hire a Virtual Assistant.
There are many potential Virtual Assistant companies who offer such services. One such company is 123employee.com, but there are many others in the marketplace also.
123Employee.com
We do have some imited experience of working with 123Employee.com but it was not a fruitful relationship and did not progress beyond the start up phase. From our side the relationship was not satisfactory.
One of the problems with hiring a Virtual Assistant is that you must precisely describe everything which you expect that employee to carry out, and in which priorities. This means that you must instruct them to do training on the particular software packages which you use, and allow them time to carry out the training as well, before they can productively use it.
Our particular initiative revolved around getting some feedback from the outsourcing company, which was not forthcoming, so we decided to cancel the arrangement before any more time and money was lost.
No matter what your VA carries out on your behalf, you are obliged to pay for their time. This may work out ok if you have a relationship with your VA and they are responsive to your needs. On the other hand, do you really know what your VA has been doing all day, when you are several thousand miles away in another continent.
Our conclusion is that you would be better served hiring a real assistant rather than a Virtual Assistant, and you can then personally instruct them and personally communicate with them about what results they have achieved. If necessary you can personally modify instructions to the Real Assistant. This applies even if the hourly cost of a Real Assistant is higher in theory than that of a Virtual Assistant. It is not about hourly cost, it is about real cost and efficiency ie real value, not virtual value.
Even if the cost of hiring an Assistant in your home country is higher than it may be in a low cost country such as India or The Phillipines, we urge you to strongly consider paying the higher cost as better communication and control could give you a higher value return on your investment.
Other Services Which Can Be Outsourced are the highly skilled and specialised ones for which you may need special software and a higher level of expertise than many people possess:
Logo Design and Preparation
There are many many companies on the internet who can offer logo design services, with a wide range of price structures.
One of the sources of Logo design is Fiverr.com
Fiverr.com
We have used Fiverr.com for logo design services, and chose one of a number of competing logo designers. The logo was delivered within the agreed timescale and was of adequate quality. We paid approximately $12 for the logo, plus a tip, which is an unusual feature of Fiverr.com, which we have not come across on other similar websites.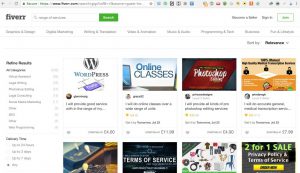 Freelancer.com
Freelancer.com is another website where you can commission many different types of service. Note the price of a mobile website is quoted in bottom right hand corner. Projects can be advertized for pricing alternatively specialist resource can be hired by the hour.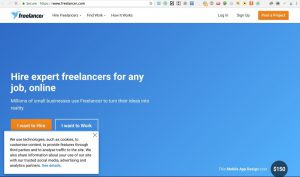 Guru.Com
Guru.com is another outsourcing site similar to the two above, which says it has 3 million experts at your disposal.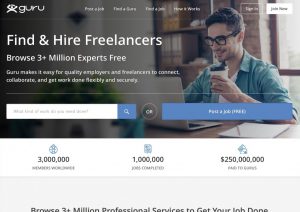 .
www.Iwriter.com
www.Iwriter.com is another outsourcing site, more geared towards content creation, writing articles. posts and pages, rather than design.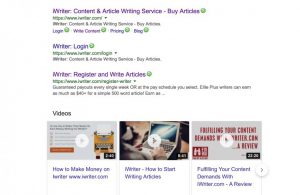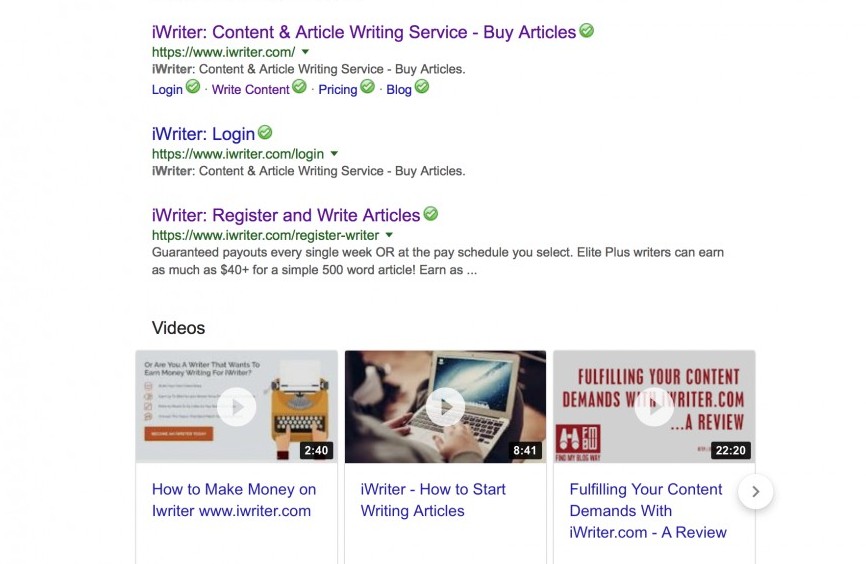 Upwork.com
Upwork.com is another large scale general outsourcing service site, with many specialists available.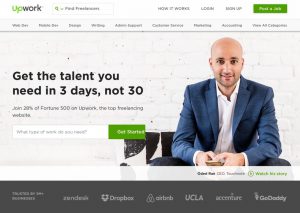 OMS Conclusion and Recommendation
We conclude that you need to categorise the tasks which you want to procure  from Virtual Assistant Companies.
The first category of tasks is those which are repetitive and time consuming and which can be outsourced and delegated to a cheaper resource.
Our recommendation would be to think very carefully before entering into a contract for Virtual Assistant services. A local assistant may be a better and more efficient arrangement.
You may be better served by hiring an assistant locally rather than employing someone remotely who you do not have first hand visibility of, and have difficulty managing and controlling.
The second category of tasks which may be delegated are usually those which are highly specialised and involve skilled work, for which there are many expert specialists whose services you can buy at very reasonable rates. You can get such expert services from companies like:
Fiverr.com
Upwork.com
Freelancer.com
Guru.com
Iwriter.com
OMS recommends using such companies because you can get real value for money from buying from the right specialist for the job you need done.
If you are short of money to buy in such services, you could consider signing up to Wealthy Affiliate, which offers a massive amount of FREE training, as well as preparing and hosting 2 websites even if you decide not to join as a Premium Member, for more information click here.
SaveSave