Introduction – Paul O´Mahoney – ReThink Social Media Advertising
Paul O´Mahoney is a best selling author and a specialist in Social Media Advertising, who has become very successful through his use of webinars and social media endorsement producing viral traffic growth. Paul even became a Guiness World Record holder recently for the longest ever continual public speech.
As the author of a book called ¨ReThink Social Media – Stop Wasting Time. Start Earning Money¨, Paul states that the book is organised in the following manner to give a good grounding in Social Media to even the most uninformed reader. Paul Offers his own version of Social Media by re-thinking his approach to marketing strategies.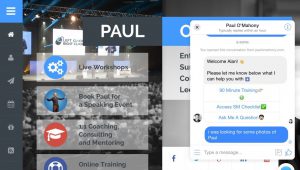 Acknowledgments:
Paul acknowledges many of the people he has met on the way along his journey and writing his book Rethink Social Media. Those named include Gary McGeown, Donna Kennedy, Pat Slattery in Dublin in 2009, when his journey started. Apart from numerous unnamed friends (as Paul calls practically all his acquaintances) there is a big list of media and business celebrities who are acknowledged including:
Mark Anastasia, Milli Ponce, Richard and Veronica Tan, John DeMartini, John Assaraf, Tony Robbins, Andrew Reynolds, Tai Lopez, Richard Branson, Russell Brunson, and many more. If you want to see the whole list it would be better you buy the book (or borrow it) and read it.
Paul also thanks the various teams of people he has worked with along the way, as well as of course his family.
Precis of Re-Thinking Social Media
Section 1: Introduction
Paul quotes the following as the header to his introduction: ¨We cannot solve our problems with the same thinking we used when we created them¨, Albert Einstein.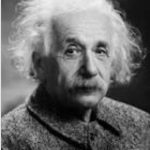 Paul states that an entrepreneur should have honesty and integrity as their most important assets.
He differentiates between the casual Social Media user and the entrepreneur who is trying to find advantage from the dialogue which takes place on Social Media, in order to identify and target potential customers.
Paul suggests that Social Media Advertising is essential for any business person to master and use for their business purposes in todays market place.
Chapter 1: Introduction – What is Social Media
Paul again quotes Einstein ¨If I had an hour to solve a problem I´d spend 55 minutes thinking about the problem and 5 minutes thinking about solutions¨.
Paul´s idea was to write a book about Social Media which would enable business owners and entrepreneurs to re-assess or re-think their approach to using Social Media. He defines Social Media as a means to socialize, which is a natural inclination of people through the ages, but in this age is channelled through certain pipelines such as Facebook, Twitter, Instagram, Pinterest, depending on what priorities and messages people want to communicate. Pinterest is obviously inclined towards people who want to share images and graphics. Twitter on the other hand is favoured by people wanting to give very brief snippets of information. Paul´s view is that Social Media in its current form started to evolve around 2005.
Social Media means different things to different groups of people, so for the business owner it is important to be able to identify potential markets. What is clear is that it is used by almost half the people on the planet, and takes up a massie amount of time.
What the business owner needs to do is find a way to efficiently use what he needs from Social Media, without becoming distracted spending too much time, in order to maximize his profits from that medium.
Section 2: Concept
Chapter 2: Why Do Businesses Fail?
¨Entrepreneurs are the only people who will work 80 hours a week to avoid working 40 hours a week¨, Lori Greiner.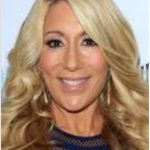 Paul contrasts traditional businesses with modern internet type businesses. He also compares the role of the employee with the business owner. He questions the objectives of a business, what are its aspirations, pointing out that as an ex-employee a new business owner may not be at all suited to what he needs to do.
The conclusion from analysis of 101 business start-ups, 42% failed because there was no market need for the product or service being offered, as expressed by the sentence:
People do not buy what you think they need, they buy what they want!
What the business owner needs to do is simply give people what they want, and also make a profit, in order to stay in business.
The entrepreneur needs to leverage tools such as the internet and social media in order to transform how you run a business, marketing yourself successfully and better than the competition.
Chapter 3: An Unprecedented Opportunity
¨Great opportunities may come once in a lifetime, but small opportunities surround us every day¨. Rick Warren.
Re-think: Products are not at the core of business strategy anymore, but people´s problems are. A business´s success is determined by how well it solves a person´s problems. Social Media eases the accessibility of people in order to identify their problems, and also to avail them of possible solutions to their problems.
Section 3: Strategy
Chapter 4: It´s Very different to What You Might Think
¨The secret of business is to know something that nobody else knows¨ Aristotle Onassis.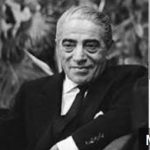 there are 7 stages of a traditional business which are:
1. The right niche.
2. Evaluate your ideal customers.
3. Target the right traffic.
4. Help them for free.
5. Immediate upsell offer.
6. Nurture your list.
7. Know your numbers.
The current day re-think is to focus on people´s urgent problems and solve them, then you will be rewarded.
Chapter 5: You Must Learn For The Right To Earn
Ïf you think education is expensive, try ignorance¨. Derek Bok.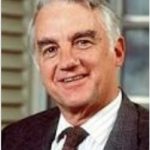 Paul contrasts the traditional view to go to school, do well in exams and find a job which will set you up for life.
The Re-think is that you must learn for the right to earn. Financial freedom is possible with education, coaching, incremental improvement and consistent action in order to reach the maximum potential.
Section 4: Tactics
Chapter 6: Right Niche
Ÿou can have everything you want in life, if you will just help other people get what they want¨. Zig Ziglar.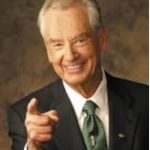 Contrast the traditional thinking that: You need a great idea about what people need to have a great business: If you pursue your passion the money will inevitably flow.
Re-think: People buy what they want, not what they need. The focus of your business is not you, it is the people who are potentially going to buy your product. If they don't want it, you don't have a business.
Chapter 7: Evaluate Who Your Ideal People Are
¨Problems can become opportunities when the right people come together¨, Robert Redford.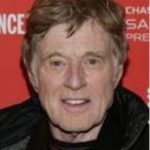 Traditional thinking is that one size marketing fits all, you need to get the message out there.
Re-think: The message should perfectly match the right people for our niche.
Chapter 8: Target The Right Free Traffic
¨Stop waiting for the right person to come into your life. Be the right person to come to someone´s life.¨Leo Babauta.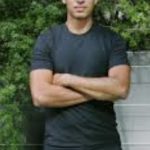 Traditional thinking is that your business should post consistently on social media and offer discounts and sales to get people to buy.
Re-think: Social media should be focused on the user, encouraging engagement and serving their desires.
Part 2: How Do Emotions Lead to Action?
Ïf you want to charge people financially, you need to first charge them emotionally!¨ Paul O´Mahoney.
Traditional thinking: Your goal is to do whatever it takes to get your prospects to take the appropriate action.
Re-think: In order to have your prospects take action, there are a number of emotional factors at play; when you get them right, it will make an enormous difference to your marketing results. Focus on moving people from interaction to conversion then monetization. You need to charge them in order to change them.
Part 3: The Social Youdia Journey.
¨The journey of a thousand miles begins with a single step¨, Lao Tzu.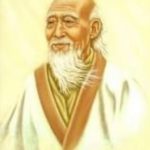 Traditional thinking is to focus on the bottom line, not the relationship.
Re-think: Social Media is not for selling products or services in most instances. It is about creating awareness and building trust over time, ultimately resulting in the person agreeing to move your relationship out of the exclusivity of the Social Media and into another means of personal communication such as email.
Part 4: Your Traffic Options
¨Be patient, everything is coming together¨, Anon.
Traditional thinking: You need to write all your own blogs, and post fresh content every day. You need to be an expert in something in order to blog. From your blogs you will get traffic after ranking in Google.
Re-think: No one cares what you have to say because they would rather listen to and read about people whose brand they trust.
Paul goes on to describe the various media which are available for a business person to deploy and engage with prospects on.
Chapter 9: Help For Free
Öur prime purpose in this life is to help others. And if you can't help them, at least don't hurt them.¨Dalai Lama.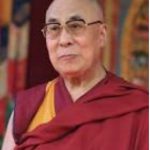 Summary: The premise is that you try to set up a new relationship with a stranger by offering them some help for free, in return for their contact details.
Re-think: Your main goal with Social Media is to build a database. Giveaways do not necessary have a lot of value, depending on how they are marketed. Perceived value may be increased by limiting supply or imposing a close down date.
Chapter 10: Immediate Upsell
Ültimately, the business that can spend the most to acquire a customer wins¨, Dan Kennedy.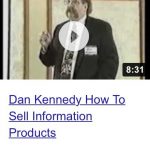 Summary: Clarify the value ladder, the next stage is to work out how this material can be delivered efficiently and automatically to our leads.
Traditional thinking: Target people who write books with Google Ads or traditional media and send them directly to our website, which offers a 3-day program for $2997.
Re-think: Lets find out who may be interested by collecting their contact details and then immediately work out if they are a buyer. Then lets build up trust with smaller tiers of lower priced products that continue to increase as we gain an additional ten of commitment each time. Then build up the value proposition as high as possible.
Part 3: Back End Sales
Summary: Once your front end funnel is in place, then the fun begins from a money perspective.
The back end funnel refers to the highest price offering from $500 up to $000´s.
Traditional thinking: Once i have sold my core offering to a customer/client I need to focus on getting more people in the door as leads to keep my business profitable.
Re-think: Unless you have a back end sales funnel in place, you are leaving the vast majority of your profit potential on the table. Set up a value ladder which enables you to add many high value items. Sales funnel software enables the whole process to be simplified.
Part 4: Where Do I Find Products or Services to Sell?
Summary: The immediate upsell is an essential part of a highly profitable online business.
Traditional Thinking: It makes sense to create your own products or provide your own services.
Re-think: There is no need to create your own product or service in order to be successful in business.
Chapter 11: Nurture Your List
Ïf you are not taking care of your customer, your competitor will.¨Bob Hooey.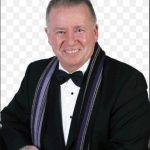 Summary: After going to the effort of finding a targeted lead and setting up sales funnels, nourishing a relationship with this lead, moving them from a lead to a prospect, to a customer, then repeat customer a client and even an addict is essential for maximizing profitability and client happiness.
Traditional thinking: Lets get our prospect to the finish line as quickly as possible whatever it takes and once they get there its time to find another.
Re-think: Winning in business is a long term play that involves putting people, and specifically relationships with people, first. How well your business deals with your leads passions desires and wants determines how successful your business will be.
Chapter 12: Know Your Numbers
Ïf you can't read the scoreboard, you don't know the score. If you don't know the score, you can't tell the winners from the losers.¨Warren Buffet.
Summary: Knowing what to measure and making a point of sitting down once a week to review it yourself or with a team will allow you to introduce a feedback loop into the Re-think model resulting in a self-correcting and course adjusting model that the external environment may require.
Traditional thinking: The numbers speak for themselves.
Re-think: Measuring the right numbers and regular reviews will allow you to continue to reduce expenses and increase profitability of your business. Regular reviews are the key to success.
Section 5: Systems and Flowcharts
Chapter 13: Pulling It All Together
Step 1: The Right niche
Step 2: Evaluate Who Your People Are
Step 3: Target the Right Traffic
Step 4: Help For Free
Step 5: Immediate Upsell
Step 6: Nurture Your List
Step 7: Know Your Numbers
¨Doing The Right Thing is More Important Than Doing The Thing Right¨. Peter Drucker.
Chapter 14: Metrics
¨What gets measured gets Improved¨. Peter Drucker.
Summary: Knowing your numbers gives you an awareness of whether you are in a business that has a chance of success!
Traditional Thinking: If you keep your head down and work hard, inevitably it will come good in the end!
Re-think: If you don't lift your head up and take an overall objective view of your business using metrics designed to focus on key aspects of your business you are most likely doomed to fail.
Section 6: Conclusion
Chapter 15: Key Watch Outs:
¨The biggest risk is not taking any risk… In a world which is changing really quickly, the only strategy that is guaranteed to fail is not taking risks¨. Mark Zuckerberg.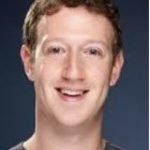 Summary: With any business it would be foolish to focus exclusively on your day to day tasks without keeping an eye on the external environment.
Traditional Thinking: In the event of some failures, or warning signals in the online marketing space, it may be time to completely reconsider what you are doing there and possibly abandon it, especially as email marketing is dead.
Re-think: It is important to keep an eye on what potential issues are around the corner for your business. You need to focus on upcoming challenges, threats, weaknesses and opportunities. Get advice from people in the know rather than listening to hearsay and rumours.
Chapter 16: Final Wrap
Ïf someone offers you an amazing opportunity and you´re not sure you can do it, say yes- then learn how to do it later¨. Richard Branson.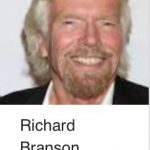 Summary: The 7 step process as listed above and how it can be adapted in the world of Social Media.
Paul offers training courses in the Social Media methods which he uses and the cost is 2000GBP for a 4 day course which includes his personal support and mentoring.
OMS Conclusion And Recommendation
We have not tried out Paul O´Mahony´s training courses as yet. He presents good results and is obviously a thoughtful proponent of Social Media for business, even though he confesses to personally not being  a fan of sharing personal information on Social Media.
Paul has obviously put a lot of effort into researching and writing his book Re-thinking Social Media Advertising.
If you have experience of Paul O´Mahoney´s courses or methods and wish to share your review, we would be happy to receive it.
To get another view of approaches to Social Media, as well as setting up a business online, check out our review of the Amazing Wealthy Affiliate here.
SaveSave