Introduction To Review Of Builderall Page Builder 2019
This is a Review Of Builderall Page Builder 2019 and Website Builder, and AutoResponder. It is a very powerful and flexible software package, which has many expensive features built it. It is marketed by Mark Wightley.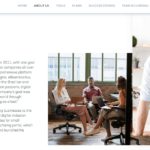 Who Is Mark Wightley?
Mark Wightley is a successful internet marketer from Australia, who is marketing Builderall and recommending it. Mark also operates Funnel Franchise which we have reviewed separately.
What About The Builderall Team?
The Builderall story started only in 2011  but has been extremely successful so far. The founder of Builderall is the Brazilian entrepreneur Erick Salgado, whose two passions are Digital Marketing and Entrepreneurship.
What Are The Features, And The Pros and Cons of Builderall?
Features of Builderall
Builderall is an extremely capable website builder which allows you to construct your own websites, and all necessary Sales Funnels, Landing and Sales Pages. Additionally, Builderall incorporates an AutoResponder, so that you do not need to subscribe to one of the usual Autoresponder software packages such as AWeber, MailChimp, GetResponse, etc.
You can design your own website within Builderall and use any of the built-in templates. You can make your own videos within Builderall.
You can even make your own Apps within Builderall.
Builderall comes with its own built-in SSL, making this a very attractive feature.
Builderall is a relatively new software package.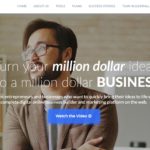 Pros Of Builderall
Builderall gives very good functionality at a reasonable price, $49.90 per month.
When compared with ClickFunnels, this would be much more expensive, either at $99 per month, or the full functionality Enterprise version costs $297 per month. The Builderall functionality is more flexible than ClickFunnels.
You can change background colours and images, fonts and text size.
There is the capability for dealing with GDPR compliance within the software, and also setting up membership sites.
The software is suitable for optimising for Desktop, Tablet or Mobile reception.
You can connect to as many domains as you want.
You can make your own Apps if you wish within Builderall.
There is SEO capability and browser notifications built into Builderall.
You can see where people are clicking on the screen with Builderall´s built-in ClickMapping feature.
Chat reviews are also included within Builderall.
You can prepare presentations using Builderall, and there is built in photo studio and videomaker.
The built-in email marketing system allows you to deal with up to 10,000 subscribers. You can deal with more subscribers, but you need to pay extra for that.
There is also an Affiliate program with Builderall, so apart from considering the use of the product you may wish to consider selling the product as an Affiliate, which can give you a good rate of commission.
If you want to try out Builderall, you can do so for 7 days for free, without needing to use your credit card.
Cons Of Builderall
One big consideration when choosing to use Builderall is that you are unable to transfer your sites and funnels to another platform, should you decide that you do not want to continue to use Builderall for whatever reason.
Some user feedback about the AutoResponder is not totally positive, so you need to check whether it is suitable for your needs before committing to it.
User feedback also says there have been glitches with the drag and drop functionality of the software.
How Much Does Builderall Cost?
There are 3 plans for Builderall membership which are:
Basic – $9.90 per month.
This level of functionality does not really give you enough benefits to start to use all the features
Standard – $29.90 per month
Enterprise – $49.90 per month.
To get the best functionality from the software you would probably choose the most expensive membership option.
Are There Testimonials For Builderall?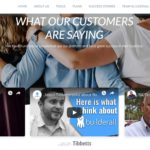 On their website, there are numerous success stories about Builderall.
What Do Other People Think Of Builderall?
Here is a video review of Builderall from Crypto Robert, also known as Roope Kiuttu, of Wealthy Affiliate who gives a thorough appraisal and identifies the Features, and  Pros and Cons of the software as well as a few other options for consideration:
There are a lot of other reviews of Builderall available as well, here are a few of them:
This review compares the Affiliate Programs available for Builderall vs Click funnels:
Conclusion And Recommendation About Review of Builderall Page Builder 2019
We have yet to try out Builderall, but it certainly seems to be a powerful package and provides very good functionality and is very competitively priced compared with other similar products.
It is well worth considering in comparison to ClickFunnels, depending on what your precise needs are.
What other options are there? Thrive Themes could be used in conjunction with WordPress as an alternative option, but you would need to buy an AutoResponder separately.
If you have tried out Builderall, then let us know what you think of it.