Introduction to Review of Content Samurai Best Video Production Software 2018
Content Samurai is the best video production software for automatic production of videos using Artificial Intelligence to assist the user with the process. The product is marketed by Noble Samurai, which is owned by Anthony Noble.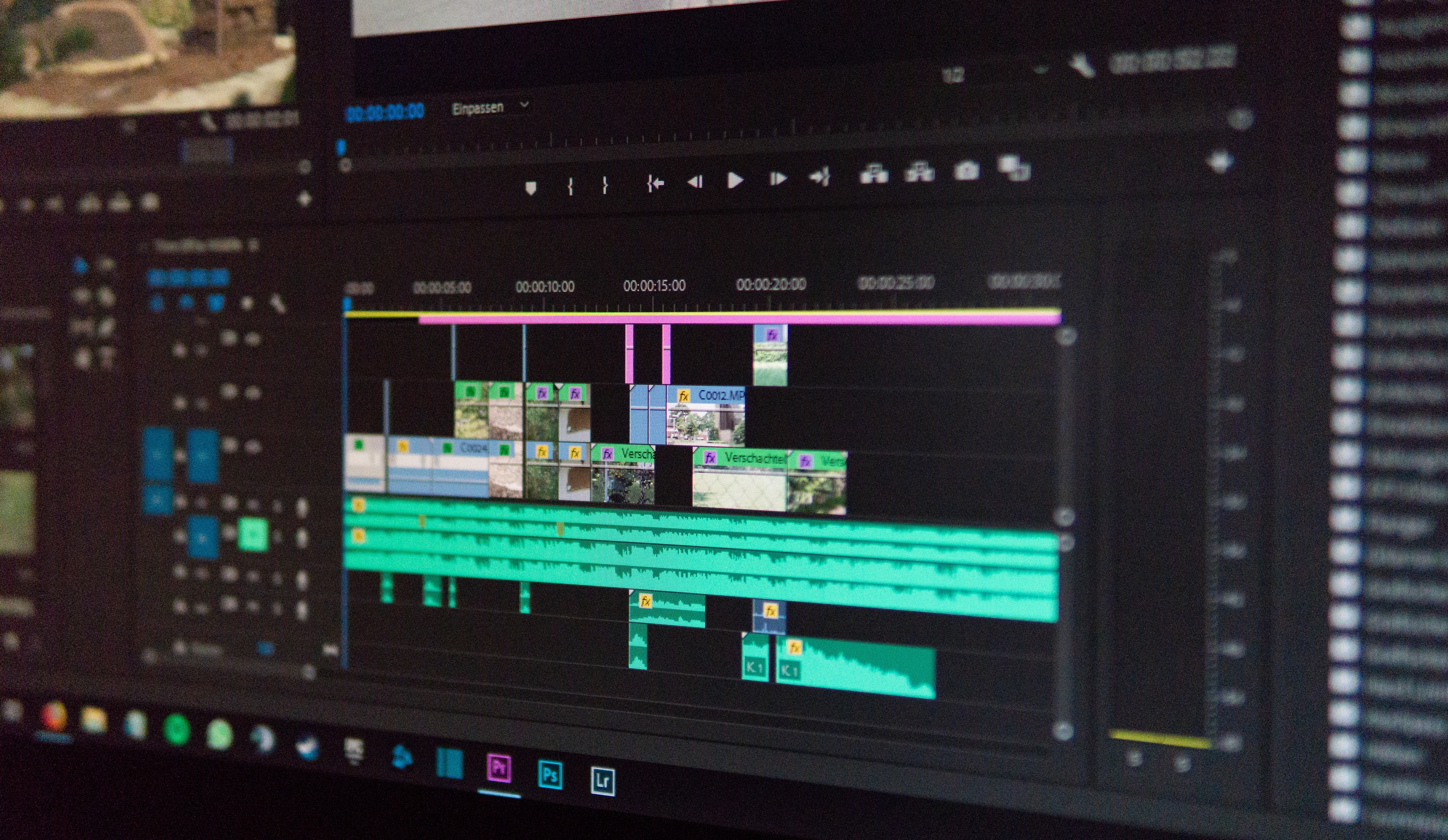 Content Samurai has recently been updated and is unique in that it offers an Auto Voiceover feature so that you don't need to personally prepare your own voiceover for your video, you can choose one of a range of professional voiceover artists.
Since more than 70% of all web traffic is video-based, then you obviously need to be aware of what tools are available in the marketplace and what are their respective capabilities, so that you can most efficiently produce the necessary videos for your own business.
Content Samurai is among the best video production software a great tool and deserves serious consideration depending on what your video requirements are, see what you think from our review below.
Noble Samurai – What´s That?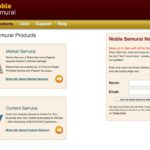 Noble Samurai is the company which markets Content Samurai for video production, and also Market Samurai, which is the company´s flagship keyword research tool, which we will review separately.
Features of Content Samurai Video 2018
Content Samurai is a well-established video production tool and more than 151,000 videos have been produced using the software. It produces Stunning Shareworthy Videos Fast!
Content Samurai offers both Landscape and Square Formats for their videos, the former being most suitable for desktop and the latter for social media users on mobiles.
It is easy to pump out videos with Content Samurai using their pre-prepared templates and standard formats from which you can choose what best suits your purpose with your own video.
Content Samurai makes the video production process Simple!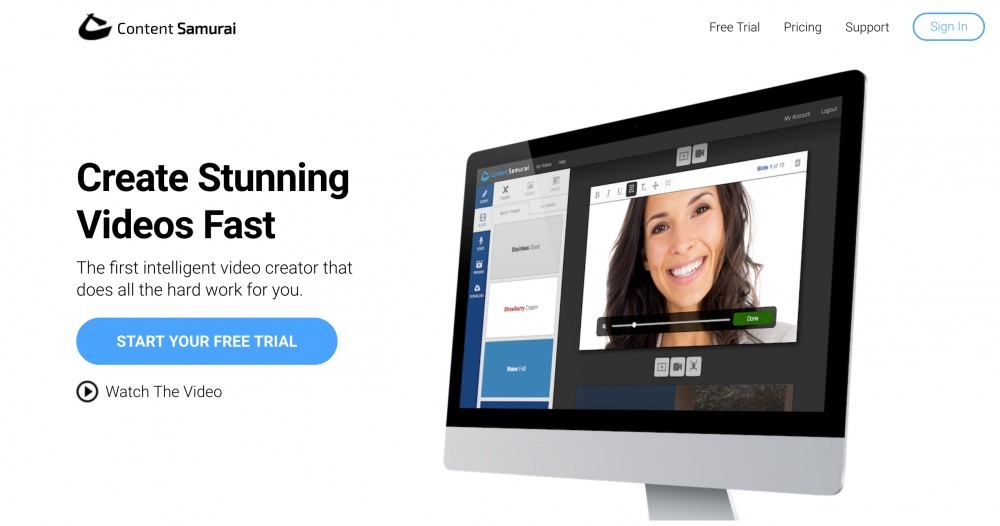 Content Samurai offers users help with the formulation of their videos by giving them free access to the following Templates and Pre-prepared information.
You prepare a script for your video and post it into Content Samurai, and the software prepares suggested images for you to choose from.
Then when you have selected the images you want, Content Samurai links them all together and animates them.
You can even upload and incorporate your own video clips within the Content Samurai process so as to make them part of the finished video.
Apart from choosing pre-prepared templates as a format for your video, you can give it one of a number of pre-prepared styles. What this allows you to do is to give a style appropriate to your own brand, for consistency, or if you are preparing videos for clients, you can consistently style to suit their brand.
Listicle Templates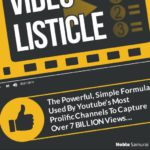 What is a Listicle video? It is simply one which ranks well under SEO.
It is structured correctly and features images, videos, bulleted lists and most importantly the correct keywords for which you want to rank.
Features of Listicle Templates are:
Your title needs to grab the reader´s attention and curiosity so as to draw them into the video itself.
Introduction
Your video needs to have an introduction where you can tell your viewer what the video is all about, and what they can expect to see when they view the whole video.
Bulleted lists are popular because they convey a lot of information concisely to the viewer or reader, and they tend to rank well in SEO.
Your video needs to tell the viewer exactly what they need to do, whether that is to click on a button, provide an email address or whatever you need them to do.
Question And Answer Template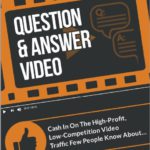 Question and Answer videos are very appropriate because many people search for things they need, either products, services or information, using search terms in one or other of the search engines.
This template gives you advice on how to ask the right question, and also positioning yourself as an Authority in the subject which you are discussing; this Q&A Template gives you the Anatomy of a Q&A Video: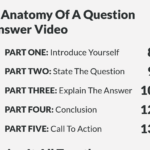 Killer Content Template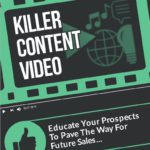 The purpose of a Killer Content video is to fully inform a reader or viewer about a subject. They are also useful to explain difficult concepts to the viewer. If done successfully they help to build rapport and subject authority. They help to lay the foundations of trust so that readers and viewers may become prospective buyers in the future.
This template provides a proven formula which works and so pretty well ensures that a successful Killer Content will be produced.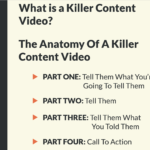 Curated Video Newsletter Template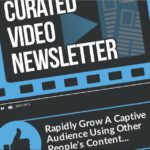 The objective with a curated video is to grow a captive audience using other people´s authority content.
The media is a collection of trusted sources that we use to learn about important news and events.
The aspiration is that you become part of the trusted media.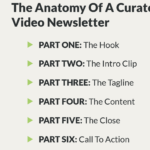 Product Review Template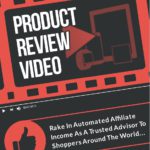 The most frequent searches on the internet across all search engines are Product Reviews, and you are provided with an easy to use template for a product review.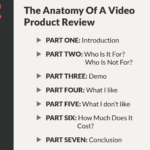 Watermarking
You can protect and copyright your video by using the built-in watermark feature in Content Samurai.
VoiceOver Feature
There is an amazing new Voiceover feature available with Content Samurai, which gives you a choice of:
1. Recording Your Own Voiceover Track for your video
2. Uploading a Pre-recorded Voicetrack
3. Using the Autovoiceover feature which gives you the option to use built in voices with different accents to say your script. A neat feature is that the choice includes 6 American voices, 4 British and 4 Australian voices, all of which are split 50/50 between male and female voices.
Content Samurai offers the following tips for creating spellbinding videos with great sound quality:
Use a good microphone – Content Samurai recommends the Yeti Mic.
Use a Pop Filter to eliminate the puffs of air which you exhale when using a microphone.
Speak close to the microphone.
Add a Music track to tap into the emotions of your audience.
Eliminate background noise by using shortcut keys, so as to alleviate click noise from your mouse.
Support And Training
There are 5 basic training videos built into the Content Samurai video production software which explain the basics of the features and functionality and advise you on capabilities and best practice. These are prominently displayed on the dashboard and you can just click on them to remind yourself of the necessary actions to perform any task or activity which you need.
Additionally, there is a Knowledgebase which avails you of all the recorded questions and answers which have been raised by previous users, as well as useful articles and instructions to users.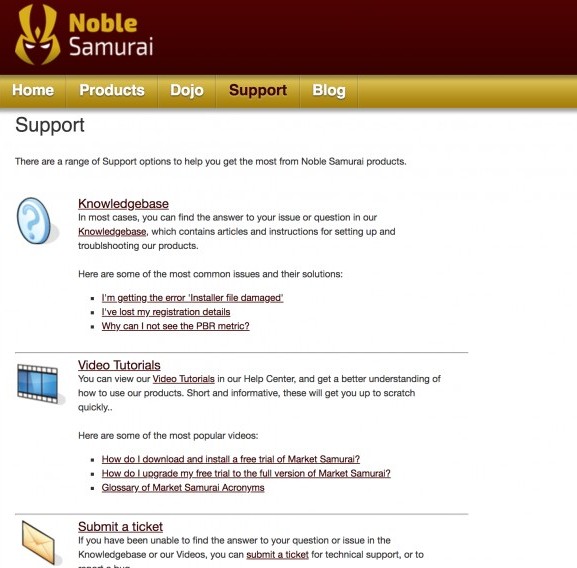 Content Samurai Community
There is a Content Samurai Facebook community which you can join and exchange information with a large number of existing users of the software.
Help Desk
There is a Content Samurai Help Desk to answer your technical Support problems and issues, and they are pretty responsive from what we understand from other users.
Product Reviews
What do other users think of Content Samurai?
Adam Payne is a Content Samurai user and gives a favourable Youtube video review of the product below:
This review explains the Auto-Voice feature newly introduced to Content Samurai:
Pricing of Content Samurai
Content Samurai Basic version is priced at $47 per month, and the Pro version is priced at $97 per month.
Recently the product has been discounted from the standard version by 40% to $29 per month. This is a pretty amazing price for the functionality offered with this software.
If you want to consider Return On Investment and how you can recover your expenditure on Content Samurai, you can sell animated videos to clients or customers of yours for prices ranging up to $50 per video. So it should not take you long to recoup your expenditure, you just need to sell one video per month to make it pay for itself.
Conclusion and Recommendation About Content Samurai Best Video Production Software 2018
We recently started to use Content Samurai as a trial and were so impressed with its good functionality and ease of use that we signed up as a regular subscriber. One factor which influenced the decision was that the product was discounted by 40%, which offer has now expired. Even priced at $47 per month, we think that it offers very good value for money.